Yenfalcon Fiedlerson, born in 1941, is a pure-blood wizard and a student at Marlowe's Thaumaturgical Academy in  Chicago, Illinois. Despite his Pythonus upbringing, he was surprisingly sorted into House Reynard during his first year at Marlowe's in 1952.
Childhood
Edit
Yenfalcon Fiedlerson is a born and bred Chicago native. He is the twin brother of fellow House Reynard student Yanice Fiedlerson.  His parents are Tigersoul and Oodelilah Fiedlerson, members of the wizarding uppercrust in the Midwest.  His father is the President of the First National Wizarding Bank, headquartered in Chicago and, because of this, he has the wealth and power afforded to only a select few in the area. His mother is a former beauty pageant winner and is now a curator at the WMOMA (Wizarding Museum of Modern Art).  He was born six minutes and fourteen seconds before his twin and has never let him forget it.  He is one of the most intelligent children of his age, but due to his arrogance and what his teachers call "a misapplication of his talents" he is perceived as less knowlegable, but more devious, than several of his classmates, most notably Alexander Magus.  He is cunning, manipulative, and charming but ultimately lonely because he sees people as assets first. Because of this, the only person he considers himself close to is his twin brother, although he sometimes still uses even him as a scapegoat.  His wand is thirteen and a half inches and has a thestral tail hair core.  He has a pet squirrel named Doug
First Year
Edit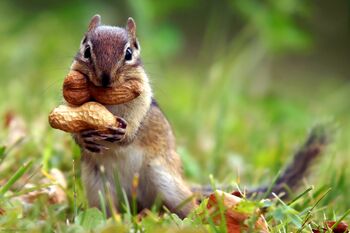 Yenfalcon came to Marlowe's in 1952 and became a member of the newly-discovered House Reynard.  He has built a tentative friendship/rivalry with housemate Alexander Magus.  His first day was marked by lack of an item to throw into the Sorting Well due to his belief that it is stupid to throw your prized possetion into a well.  He was taken to his suitcase where he retrieves a prank book, which he throws into the well instead of his real prized possesion, which he reveals no one. On his first day, he flirts disasterously with the Potions professor Mirabella Pendragon and smarts off to the Defense Against the Dark Arts professor Euan Amaris.  At lunch, as revenge, he throws a firecracker at Amaris, which his brother dunks into said professor's drinking goblet. As a result, Yanice receives a suspension.